Many years back a Red River property-management company ran an ad showing a dilapidated old cabin with the caption "Not what you expected?"
Today's visitors to Red River expect such "luxuries" as indoor plumbing and heating (and hot tubs and high-speed wireless Internet) but early visitors to Red River, apparently, were not so demanding.
Bob Prunty, who lived in Red River from sometime around 1928 'til 2008 (the year he died), said a few enterprising locals rented abandoned prospectors' cabins to the first tourists. "They were vacant and somebody said 'Well, we might as well rent these as let them stand here.' So we cleaned them up and started renting them. Whoever got there first got the money!"
Prunty said one neighbor even deemed a chicken coop rent-worthy. "He told Rodney Phipps and me if we could clean that up we could rent it. We rented the chicken coop for $1.50 a night for a number of years."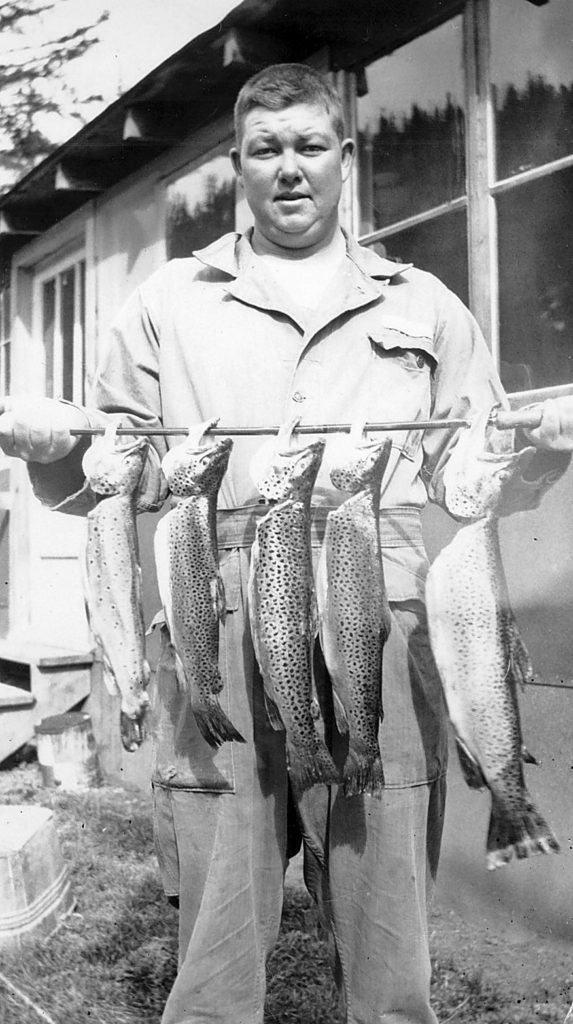 Indeed, as the town's fortunes waned with only a few hangers on who still hoped to find gold in them thar hills, a few intrepid souls noticed the prospect of gold from another source: summer visitors.
"Fishin' was real good back in those days," Prunty said. "You could down to the crick and in 45 minutes catch your limit of 25 fish."
According to "Red River City, A History of Northern New Mexico 1800–2000" by part-time Red River resident J. Rush Pierce, this influx of visitors from the farming plains of Texas, Oklahoma and Kansas was thanks to the efforts of the few remaining denizens of Red River.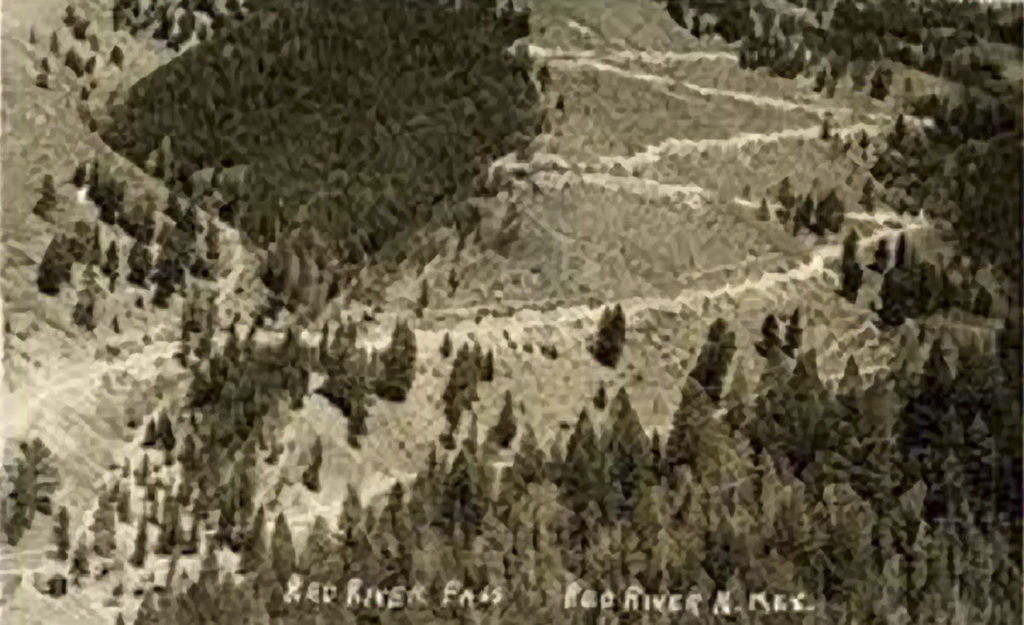 "After forming the Red River Good Roads Association, the citizens petitioned the National Forest Service to construct a new road which would replace the harrowing wagon road down the Big Hill through Road Canyon."
Built in 1915–16, the Red River Pass Road literally "put Red River on the map," Pierce wrote. With the advent of affordable cars, courtesy of Ford Motors, panhandle families hit the road looking for trout and cool summer relief. In the early 1920s, two gold-mining families, the Oldhams and Youngs, built resorts with fishing ponds at the southeast end of town.
By the 1930s, several other families had followed suit. Prunty said. "You could get a cabin down at the Pioneer Lodge for $1.50 a night if you brought your own bedding."
On their own property, Prunty said, "My brother, George, and I built the first cabin in 1931 or '32. I think mother got $3 a night and if they brought their own bedding, mother would rent it for $2. I think it was called Prunty's Camp."
Locals and tourists depended on the Red River for water but in spring and early summer Bitter Creek and, consequently, the Red River were opaque from yellow mud. Fortunately, Bob said, a clear spring with exceptionally soft water bubbled up near Joe Janney's house (on Copper King Trail).
"That spring furnished water for the whole town in the spring of the year. Everyone would go down there with their tubs to get their water. Saturday nights you'd see several women down there washing their hair."
Later, the spring was not the only source for bathing: The Lester Lewis, another longtime local who moved here with his family in 1936 at age 5 and died here , described his own family's tourist business in his colorful memoir, "Growing Up In Red River, New Mexico."
Lester's father L.S. Lewis drove a steam engine from Dawson, New Mexico, over the pass to Red River and used it for a makeshift lumber mill. "We sawed enough lumber to build the seven little two-bedroom cabins to rent… When dad built these cabins, he built a washhouse down on the bank of the river… Then we had to have some kind of bathhouse. That old number two wash tub just wasn't real popular."
L.S. built a water tower with water he pumped from the river and rigged a water heater "so we'd actually have a shower where you could stand up… People would come from town and we got 10 cents to take a shower, Boy that was great. You could take a bath, stand up, wash your hair and not have to sit there in a dadgummed ole #2 tub with your feet on the floor with very little of you in the water."
Really, can high-speed Internet inspire such joy?
— by Ellen Miller-Goins